GnuPG
The user id that I generally use is: Nat Meysenburg <nat@stealthisemail.com>
My key fingerprint is: 0ADA 1A85 619A 5D0E 5A41 4F84 FFD9 13B7 CB2D 0500
If you want to pull my key directly into your keyring, from the keyservers.
gpg --recv-key 0ADA1A85619A5D0E5A414F84FFD913B7CB2D0500

My preffered server is sks://zimmerman.mayfirst.org (also responds at the address keys.mayfirst.org), because it defaults to sks, and because it is run on infrastructure I some have control over. Its in the pool, as is my key; so any server should work, except pgp.mit.edu.
You can copy/paste, or just check my gnupg public key block.
You could also scan it with your camera using Monkeysign, or any other qr scanner: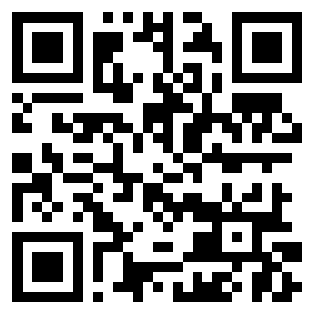 SSH
This is a public key that I have been using for a while, and am still in control of:
ssh-rsa AAAAB3NzaC1yc2EAAAABIwAAAgEArwV+hfQdHaGasaHIpDLwlt29G1iaU6h+GMEoF/UleRWi3OgTjODZFP2F5UiacVSEQ+rJkj2Z6oEVB9mKz8hKY4jR1g3ZXmJF1EROkwwDf2dLjAEPr4XO15YhwmOyvzjDsajjXpkqsYZCmtzMMHFiCXRriBexP0EWMpBqDnYDtNtwXY5zOk54X8m+aoDNehrNRT1I5BquVxQGdxcwGap++Jj59/8B4eqY+WE3C6ut3VHzZVdNcLHWxeqRvixTr6jXjxTr5G4AsKMWknsCZeiLOcxC9izYDDnTKPnmkcC2udEPXQgoiptEzLp9tPK2Tj+knUAUqmfnxOcX2GSlK+XCJZWD1BB4iaRVK00C5O9dnADgS+lkN9/ZVgUDjuCIpd6vTuZjjigzEhfBJTdY6BpZ7rHe5mK9LIHfpSfB3Rms+QtnnMeCrA2TNYQAGB+1PCEMiQgRIHPBYVui9r8Z8pG7FtMRXOBFM1sFRVaymFtpUHCeqPHKEG3z6cRREPKesu2DMexFp6RoOJKwDlVXyBsaoR1P8dp6AA/5/duhbluqg69KzKpdMKtNejmaT5/9s4w7VCMCkASMpM4h/MHKgmXyrGkVC5Di1ZLCCMcFIaNoNu+fGJ2+PAFk9SQZLwqXaFDJ9pxf8YcKJjr8DakTu3YwNAcHUVAmxNwUDHKtwOO4Py8= nat@pigtown